The community of Port Warwick was designed with sculpture in mind, adding beauty and interest to its squares, roundabouts and entrance. For more information about these and other Newport News sculptures please visit the Newport News Public Art Foundation website.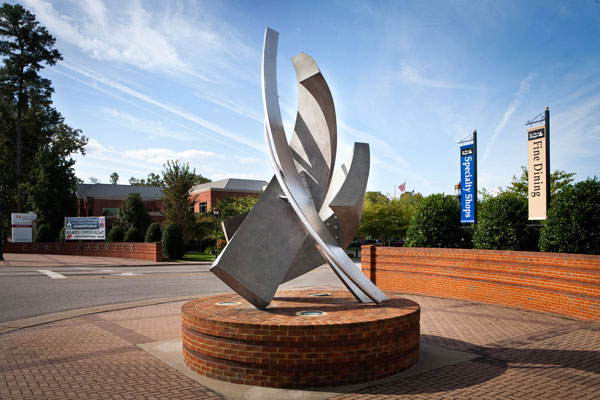 Greeting residents and visitors at Port Warwick's Jefferson Avenue entrance, this abstract work by Hampton Roads' native Rodney Carroll is about relationships, the ways we intersect and separate.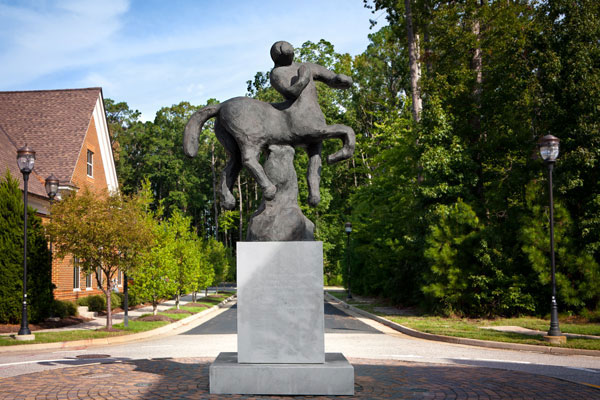 Sculptor Masaru Bando is fascinated by the centaur's nature, combining the power of the horse and the sensibility of man. This piece is on Phillip Roth Street.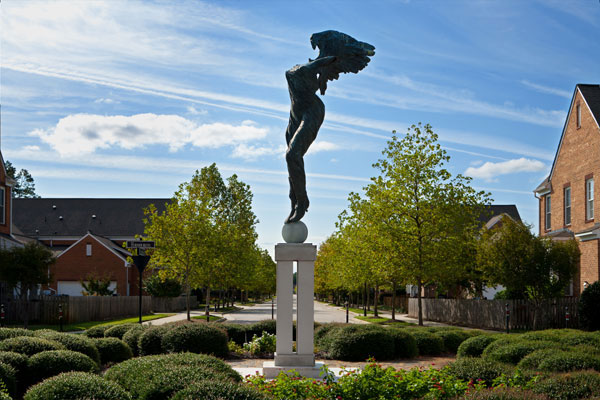 For a community inspired by William Styron's great American tragedy, Lie Down in Darkness, sculptor Romolo Del Deo chose the muse of tragedy. She presides over the intersection of Nat Turner and Walt Whitman Boulevards.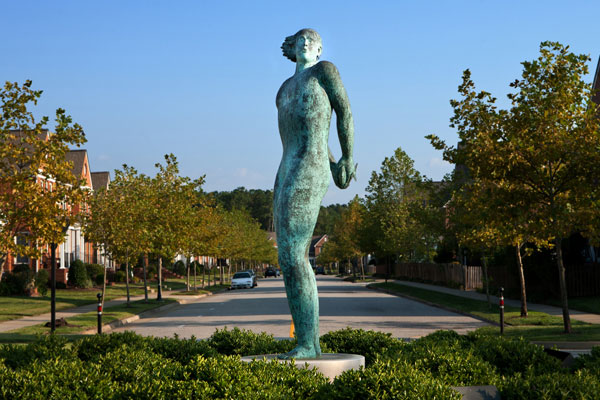 The figure is holding a fish, which represents the truth, tucking it away because some people can't face the truth and some can't be trusted with it. The piece, on Walt Whitman Avenue, is by Emanuele De Reggi.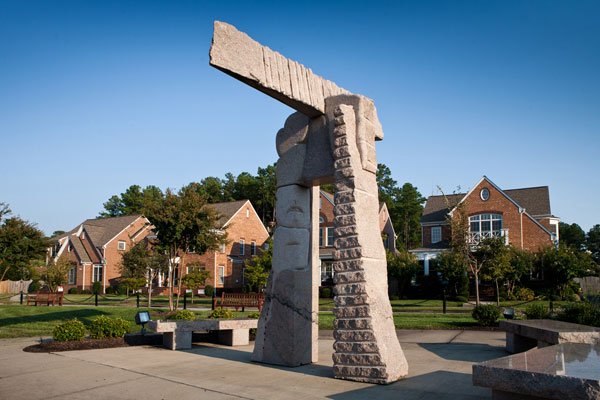 Matching benches invite visitors to pause amid the sense of grandeur and dignity conveyed by sculptor Harry Gordon's simple treatment of traditional stone. His reference to Native American Lenape people is on Emily Dickinson Square.